Register or update your distress beacon/MMSI
Mandatory float-free EPIRBs
From 1 January 2021, float-free emergency position indicating radio beacons (EPIRBs) will be mandatory on certain types of domestic commercial vessels.
Read more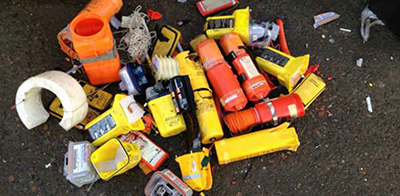 Updated disposal options
Published 2/1/2018
AMSA is urging owners of emergency distress beacons to dispose of their unwanted beacons correctly.
No matter whether you're travelling by land, sea or air, a GPS equipped distress beacon can mean all the difference in a life- threatening situation. Beacon registration can be completed online for free.

Buying a beacon
Published 07/06/2017
AMSA has improved the beacon registration system. The choice is yours. Use your mobile, tablet or computer to register your beacon online.
Looking after your beacon